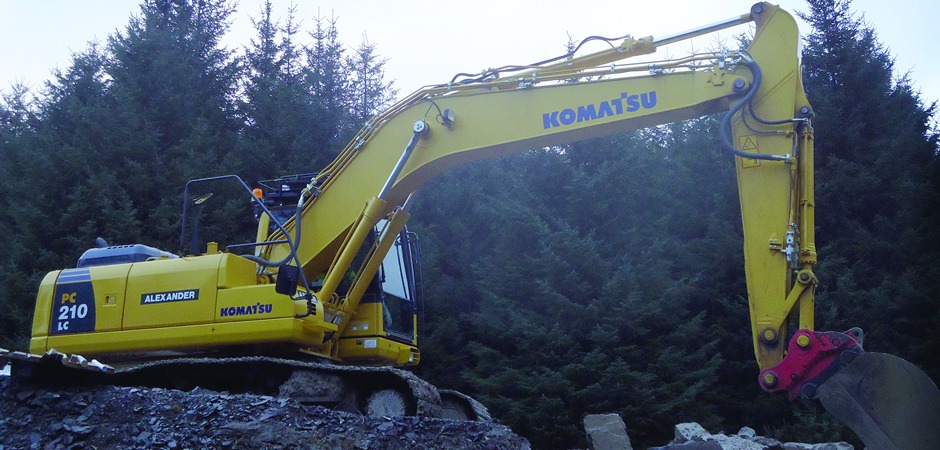 Alexander (Plant) Ltd is an integral part of the Alexander Group of companies which have been in business since 1972. Our head office is located in Omagh, Co Tyrone and we work throughout the UK and Ireland.
We specialise in both operated and self drive plant hire,  with machines ranging from 1 Ton through to 50 Tonnes.  We also cater specifically for the Low Ground Pressure market and have a number of operated 'Bogmaster' machines available. All our machinery is independently certified. Our drivers are also fully qualified with the relevant certification and experience and we pride ourselves in having an excellent record in terms of all aspects of Health & Safety and Environmental responsibilities. It has been part of our investment strategy to not only keep the plant we have well maintained but also utilise the latest technological advancements available on the market.
This being the case, we offer the latest reporting options in terms of :
– Machine Location
– Engine work time
– Fuel consumption
– Load levels and information
– Attachment usage
We also operate a fully qualified service team which ensures that the equipment's 'uptime' is kept to a maximum. We utilise our own Low Loader haulage service which allows for quick mobilisation to and from sites and we can also provide external haulage as and when requested. All our plant hire is hired under CPA model conditions.